If the No. 1 thing you care about in a smartphone is the camera, you'll probably want to buy an LG G4.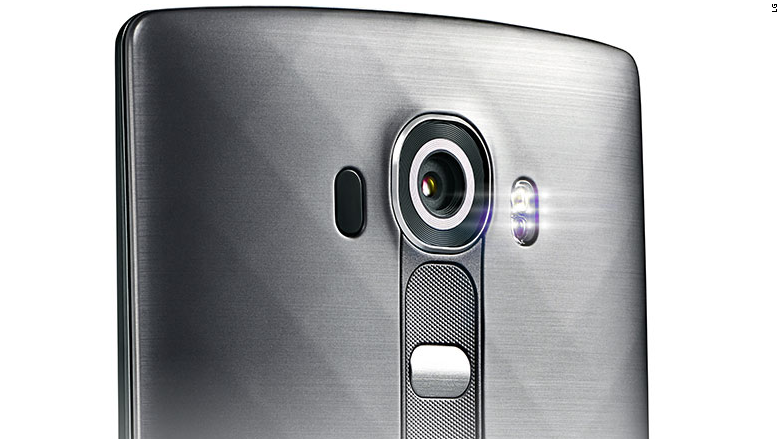 The new smartphone, which LG showed off for the first time on Tuesday, has the makings of a revolutionary camera.
Most impressively, it has an aperture of ƒ/1.8 (lower is better, since it lets in more light). The average smartphone has an aperture of ƒ/2.4. The iPhone 6 has an aperture of ƒ/2.2 and the
Galaxy S6
is ƒ/1.9. Combined with an image sensor that's 40% larger than the average phone, and you've got yourself a pretty nice camera.
LG showed off some stunning photographs taken with the G4, illustrating how well the camera performed even in some of the lowest-light situations. The company says its camera takes photos that are 49% brighter than the competition.
The trouble with smartphone cameras is that they're pretty limited in the settings department. They let you adjust some items, such as the focus and flash, but that's about it.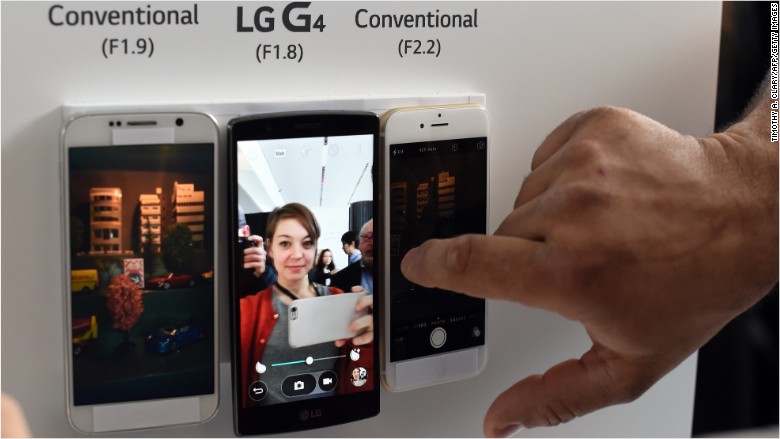 The G4 gives you full control over the camera, as if you were using a digital SLR. Shutter speed, ISO light sensitivity and white balance are all adjustable, allowing you to take professional-grade photos (if you know what you're doing).
The phone even lets you save raw images instead of converting them to compressed JPEG files (caution: this will eat up your storage very quickly). For photographers who are more skilled than the average point-and-shoot camera user, that's a nice option for desktop photo editing.
The company didn't get cheap with the selfie camera like some other smartphone makers do. The G4 has an 8 MP front camera, and you can wave at the camera to snap a photo (no selfie stick required).
Since the camera is the G4's most outstanding feature, the smartphone lets you get to the camera app quickly: just double-click the volume down button to open the app, and click it again to snap a photo. The double click option is neat — but it only works if the phone screen is locked.
If you're in another app or on the homescreen, you'll have to tap on the camera app. It's not a huge deal, but the Motorola Moto X, Samsung Galaxy S6 and all
Microsoft
(MSFT, Tech30)
phones have gestures and button taps that open the camera no matter what state your phone is in.
The giant
3,000 milliampere-hour battery
is a nice touch too. The company says it will last you more than a day on a single charge — which is helpful if you're constantly snapping battery-draining photos.
LG hasn't yet said how much the G4 will cost or when it will go on sale. But if you're a photographer, you should stay tuned.